Experiencing Petron Best Day in Mindoro
It was an awesome day to set the mind in wider possibilities and take the route that will lead you into the road of happiness and adventure. Petron Best Day takes its energy-sufficient powered rides into its adventure in Mindoro and roam around its beautiful destinations. They started their travel experience by exploring the different paths of Bulalacao and enjoy its spectacular views. Bulalacao is popular for its pristine white sand beaches such as the widely visited Suguicay and Target islands which boast of their fine shoreline comparable to that of Boracay.
Petron's 8 drivers who joined the adventure are having fun on their wheels as their vehicles touch the roads to witness some beautiful places and get lost in an epic adventure. Travel while you are still young and able. Travel anywhere and go beyond your limits. All you need is fuel and a happy heart. The drivers continued their ride while appreciating the beauty and wonders of the towns in Mindoro. They travel passed Mansalay, Roxas, and Bongabong; the promising towns that are improving in economy and tourism industry.
When they went off Bansud, they marveled at its well-designed plaza that offers fun and excitement for its citizens. The plaza is set on a playful landscape decorated with flowers and plants. On the middle of it is a man-made lake where you can experience boating for only a cheap price.
. You will never get tired though the road is long and challenging. You just go on and drive exciting routes and have a great experience added in your life. After a few hours, the Petron drivers have seen the roads of Gloria and get passed Pinamalayan, a city known for its Bahaghari Festival and rich culture. When they went to Calapan, they were joined by Mindoro Travel Guide and together they grab a seat on Petron's powered rides and took the chance they get in life and make more memories that cannot be easily forgotten, but cherish.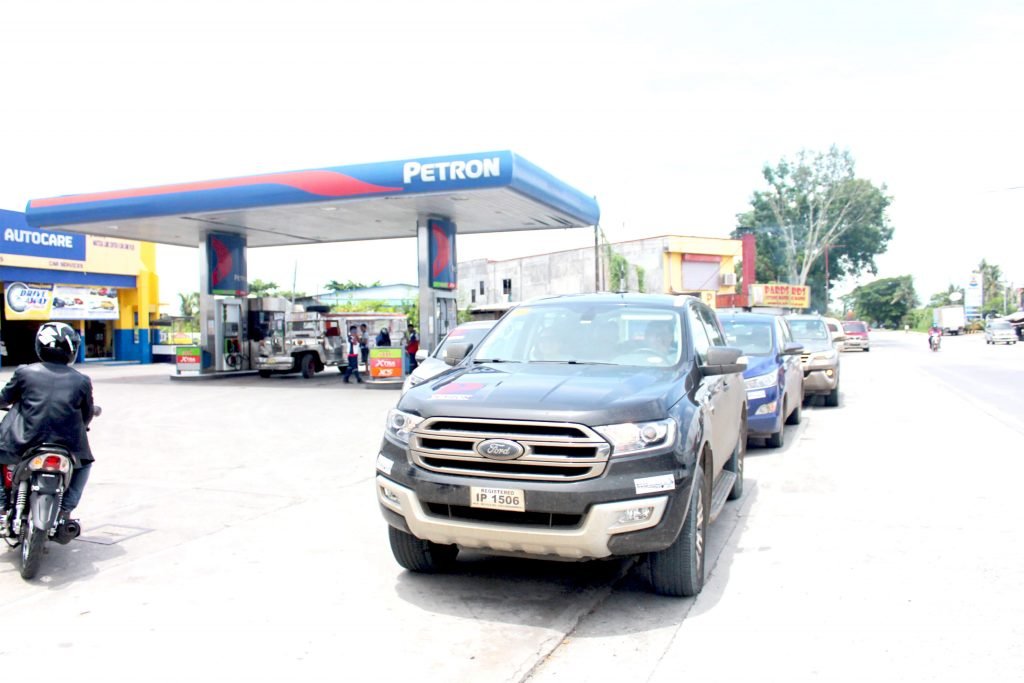 Upon meeting at C5, they went to Auntie Lola's Restaurant to take out delicious meals and set forward on their journey on reaching the Calapan Pier. It was really a great experience travelling different destinations with an assurance that your diesel-powered vehicles will not fail you, but instead, prove you a lasting performance. Travel anywhere. Travel anytime. Do not be afraid to try something new. It's one of the most beautiful ways of having a complete and happy life